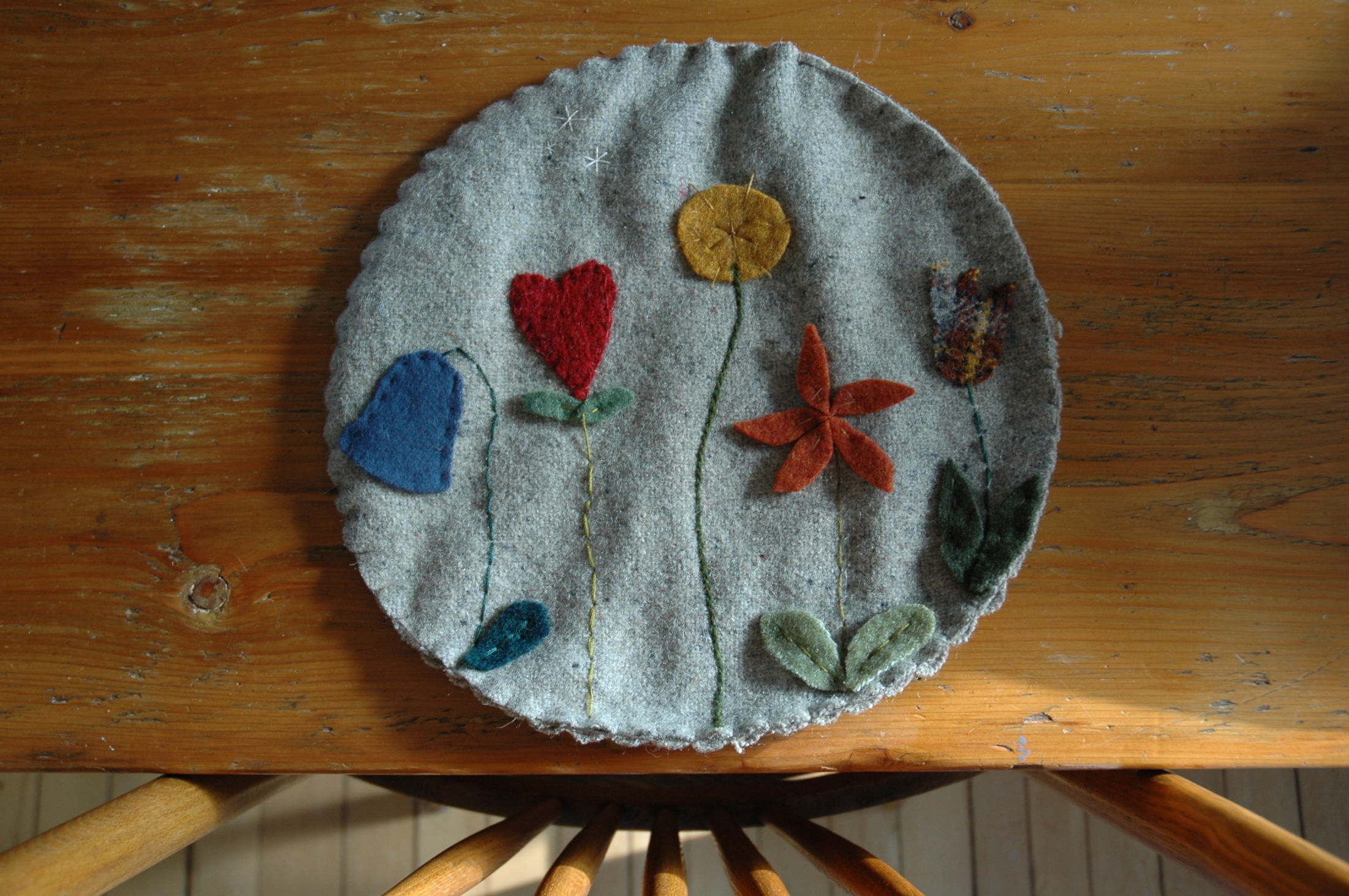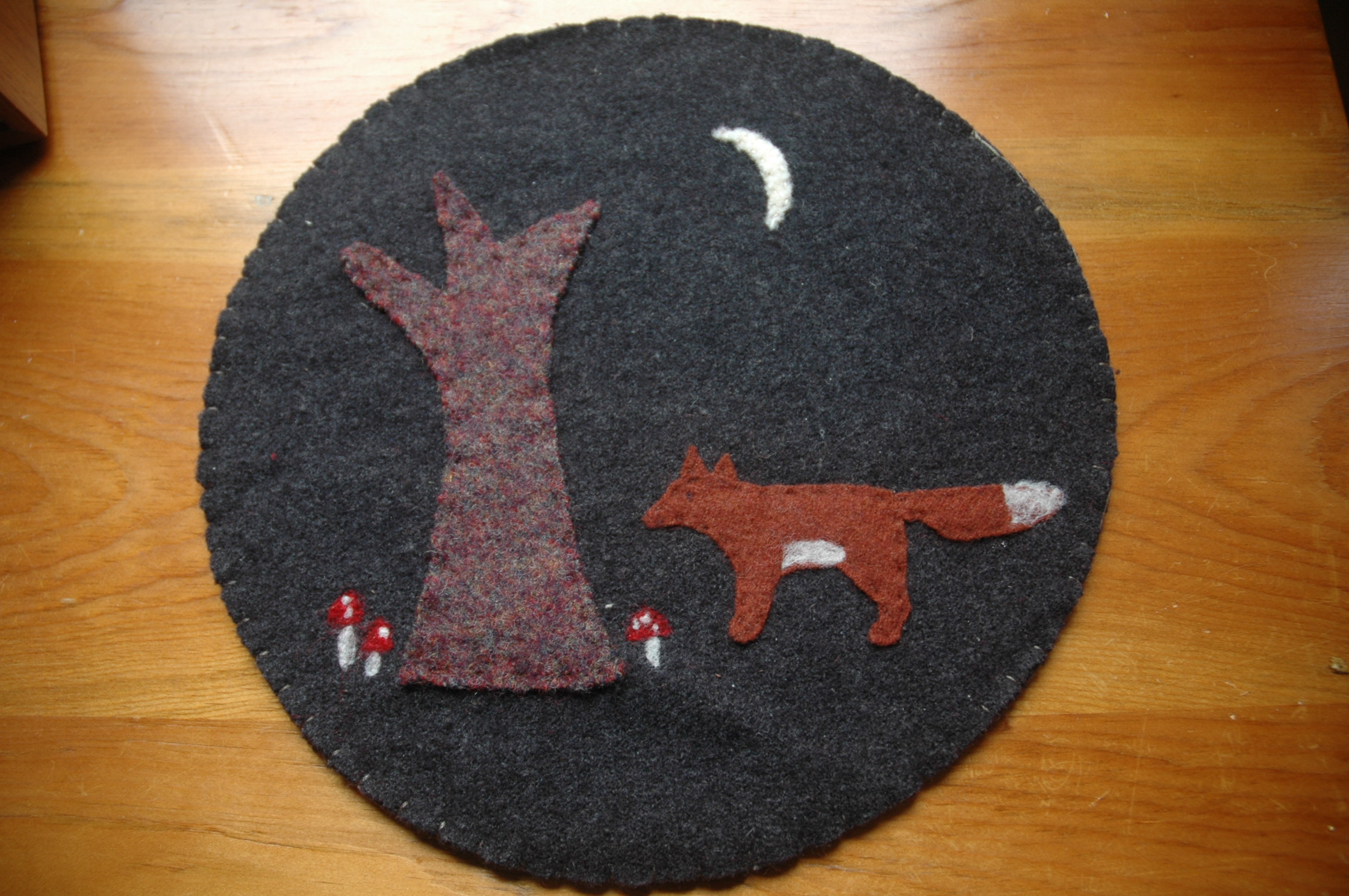 There was a time when woollen mills were part of the landscape of many Canadian towns - creating blankets and clothing with the warmth and longevity needed to make Winter survival possible before the advent of insulation or forced air furnaces.
Plenty of these blankets still exist today - and in fact are enjoying a resurgence of popularity thanks to their "vintage" status. While many show signs of age, there is the opportunity to create new beauty from these woolly items of historical and natural significance. They provide a background for new creations that carry the original intention of warmth into our homes once again. Just in a slightly different way.
Join me in a workshop where we will explore wool felt as a medium and in the process create a table mat similar to those pictured above. Supplies will be provided.
Cost: $50 includes all materials including tea and snacks.
The on-line payment option found on the Homestead Sales page of our website secures your registration for this workshop.