Daisy Peg Doll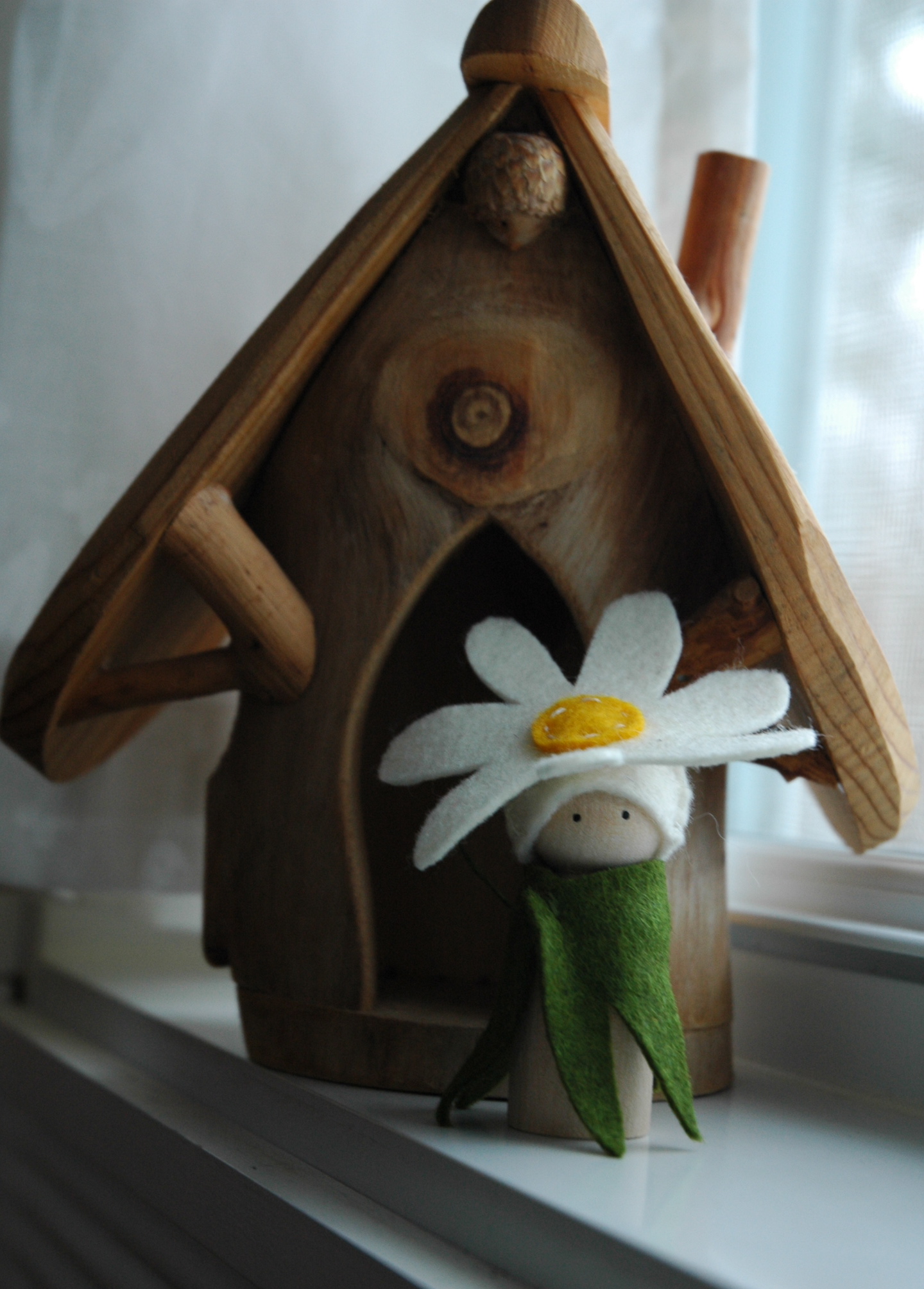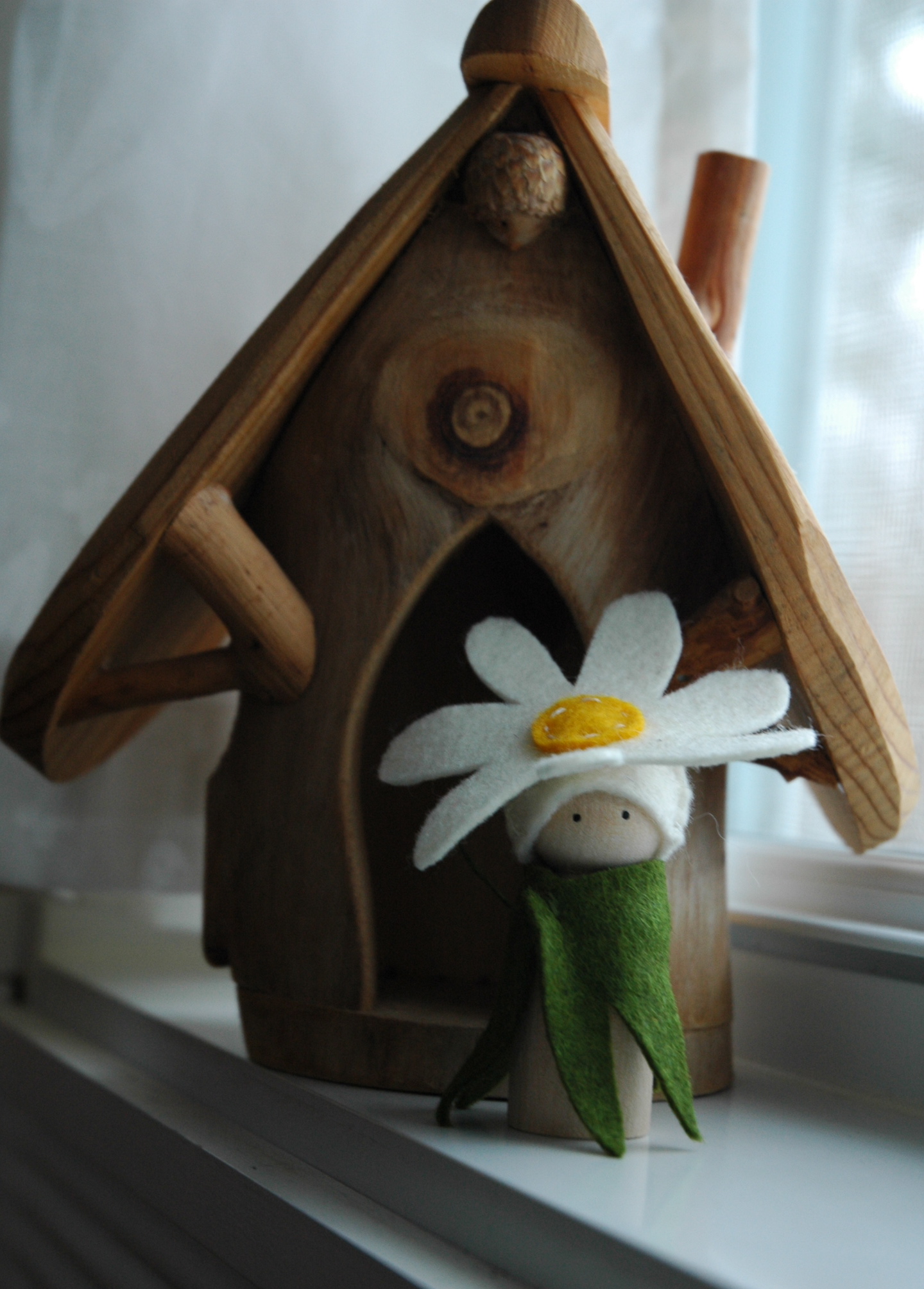 Daisy Peg Doll
"Pretty flower elves are we, dancing to and fro. Peeping out from beneath our buds as round and round we go." (author unknown)

Introducing Lola with her lovely daisy hat. Nothing like the approaching warmer days as a reason to celebrate. Plenty of imagination play is sure to follow the introduction of this one to your story time, puppet play or nature table.
However, Lola plays well with adults too....respecting their need for a more dignified show of joy. Lola keeps her cavorting to a dull roar during daytime and early evening hours.
She stands about 4" tall thanks to her beautiful hat.
Due to the nature of her construction, this little one enjoys gentle play with those 3 and up.