For the love of Toadstools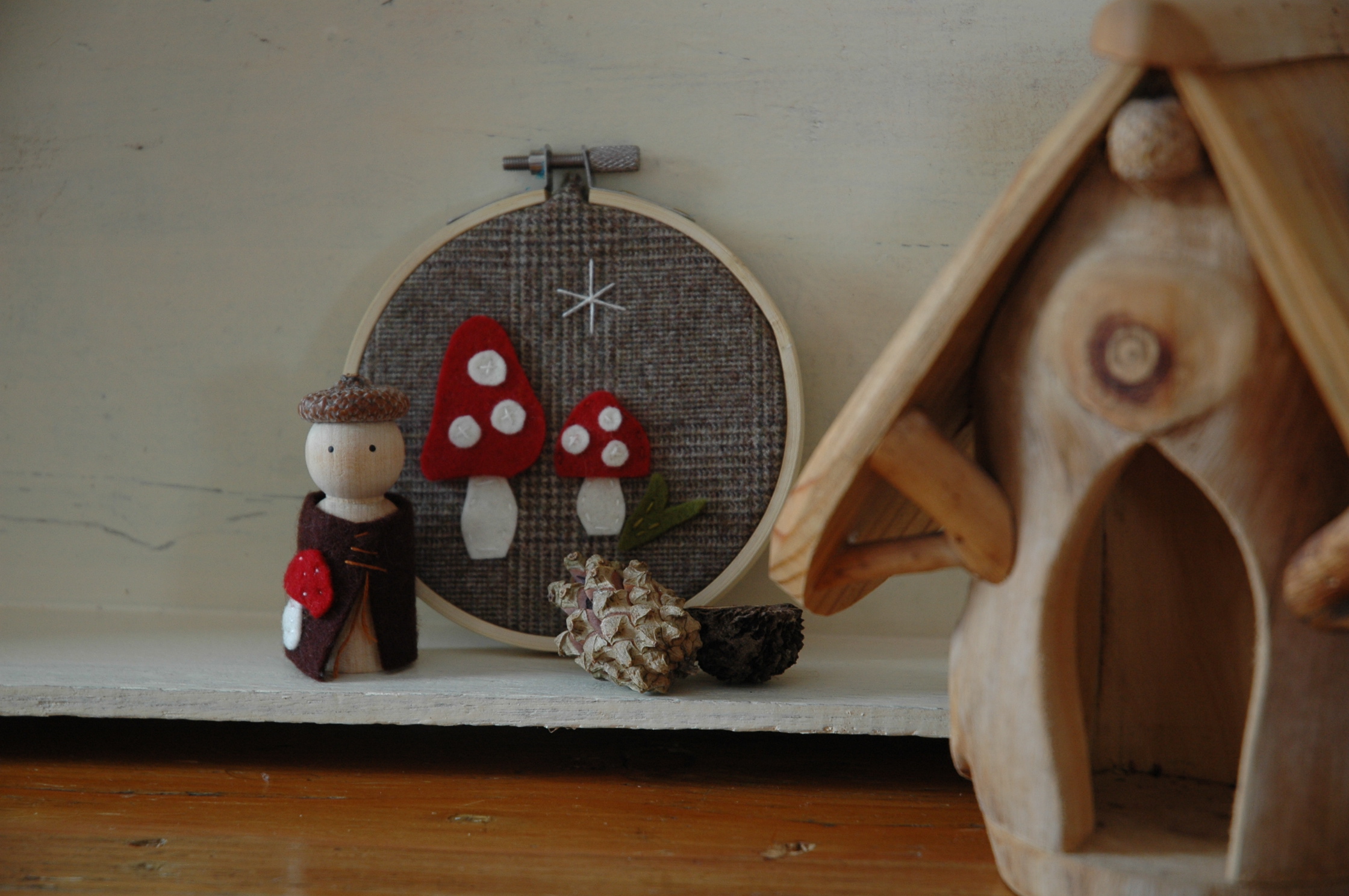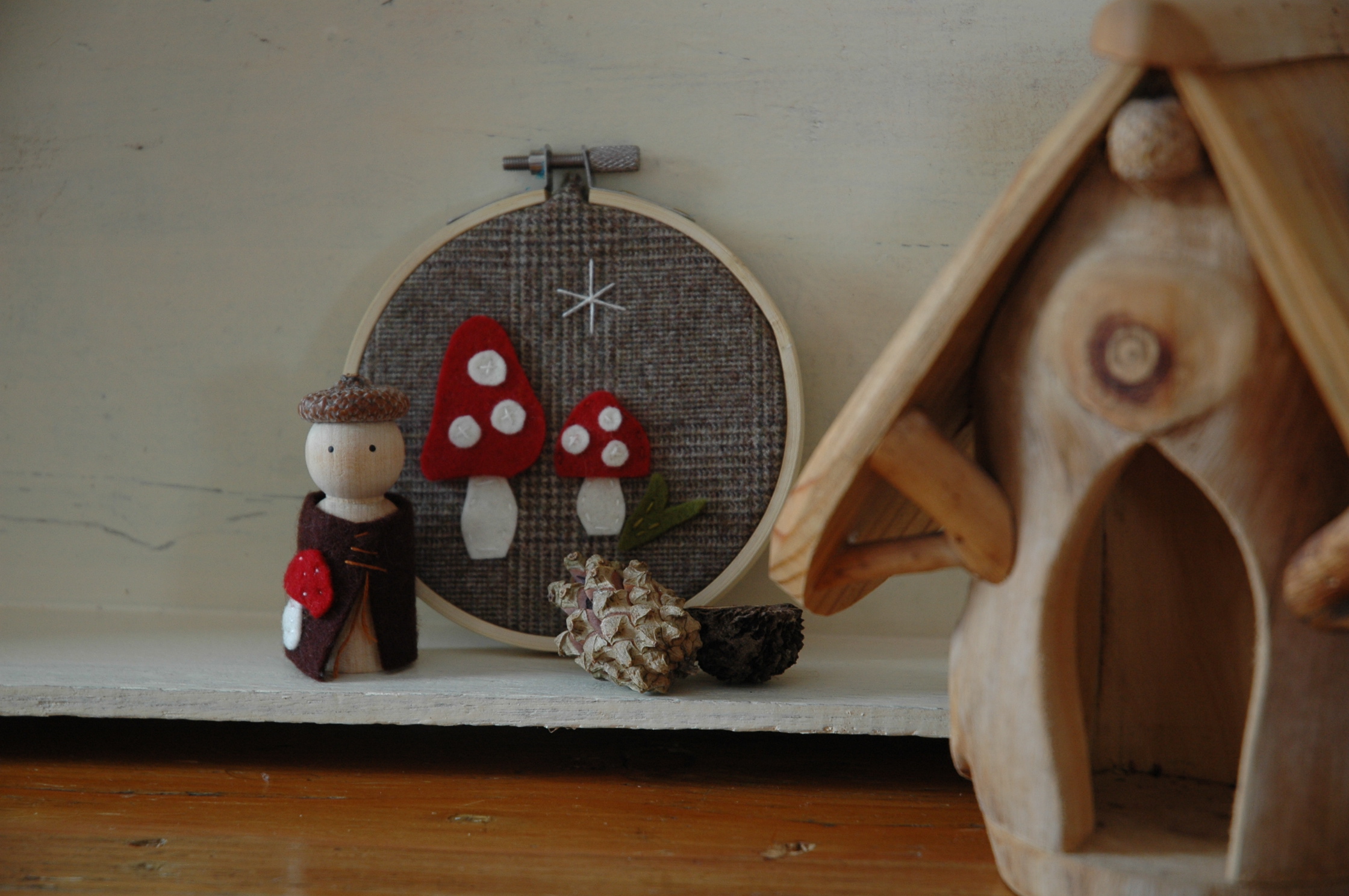 For the love of Toadstools
A pair of home decor pieces for the toadstool fancier in your life.
Included in this set are a peg doll inspired by the toadstool, as well as a piece of embroidery hoop are with a textbook rendition of the classic toadstool. The hoop measures approximately 4" in diameter, while the doll stands about 3" tall.
While more than appropriate for nursery decor, this pair may also speak to those grownups among us who enjoy such things. They may sit nicely on a shelf beside your candles, or houseplants. Forced bulbs or photographs.
**Custom requests welcomed.