Mother Earth and her Children Peg Doll Set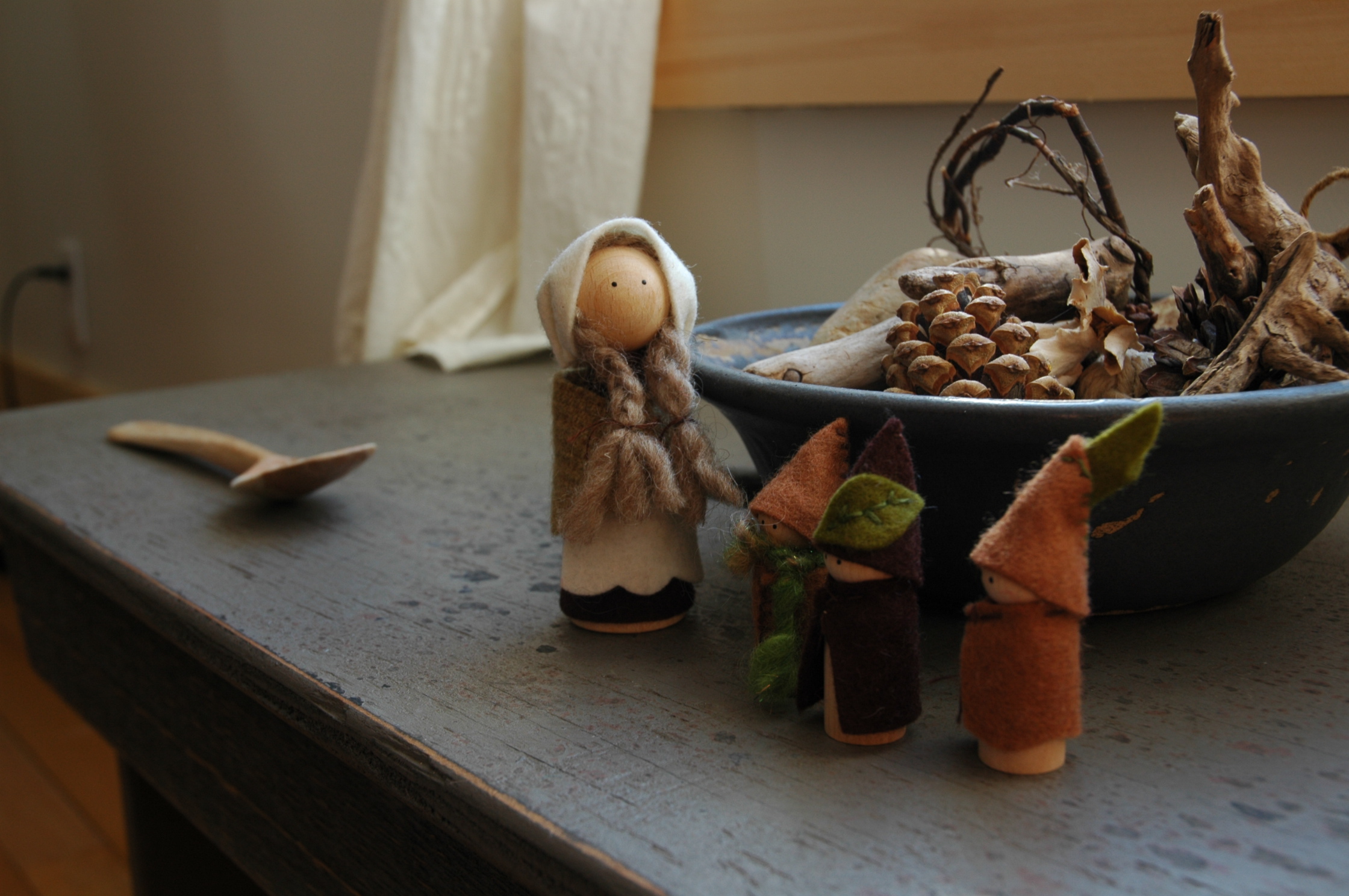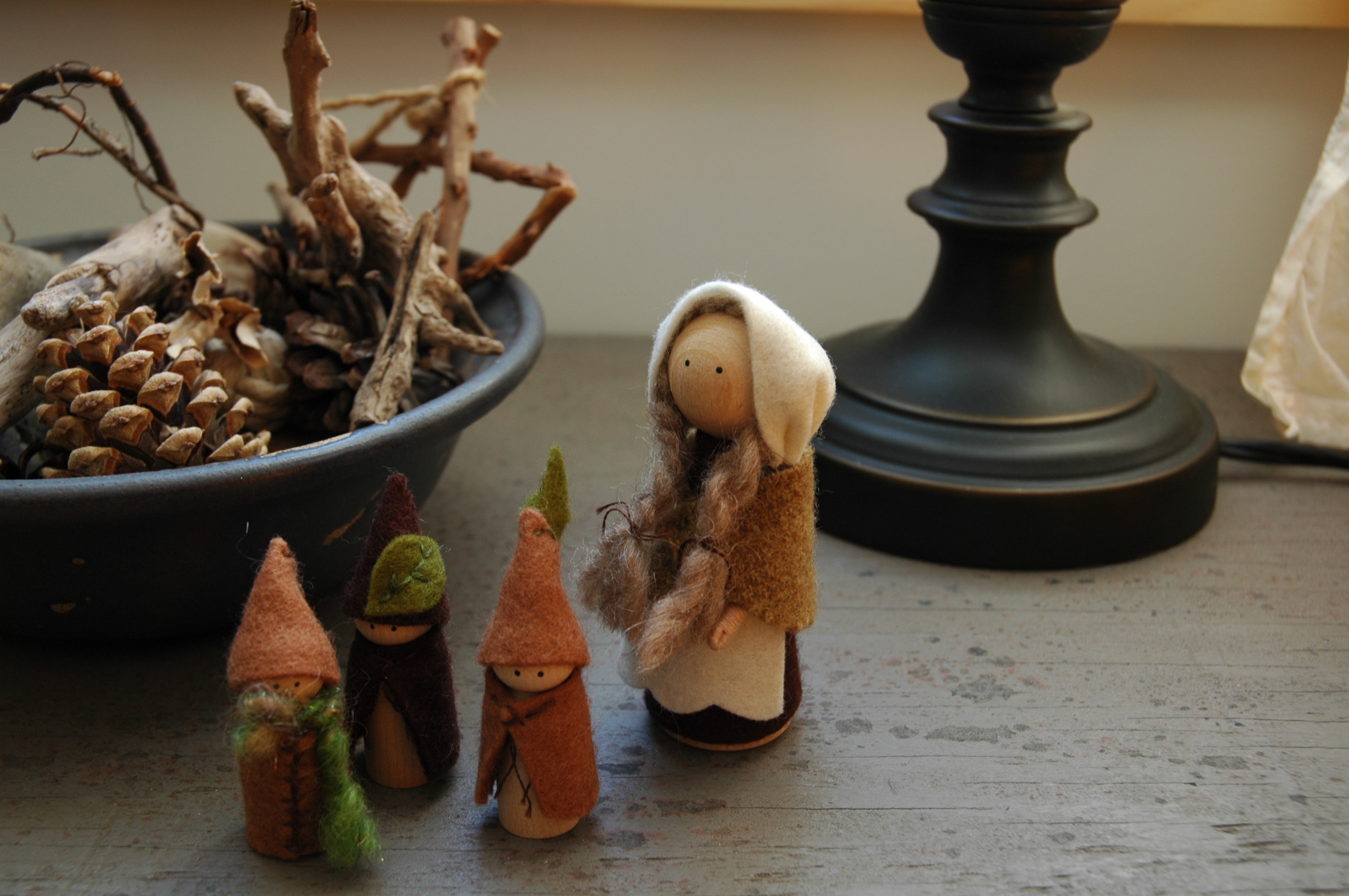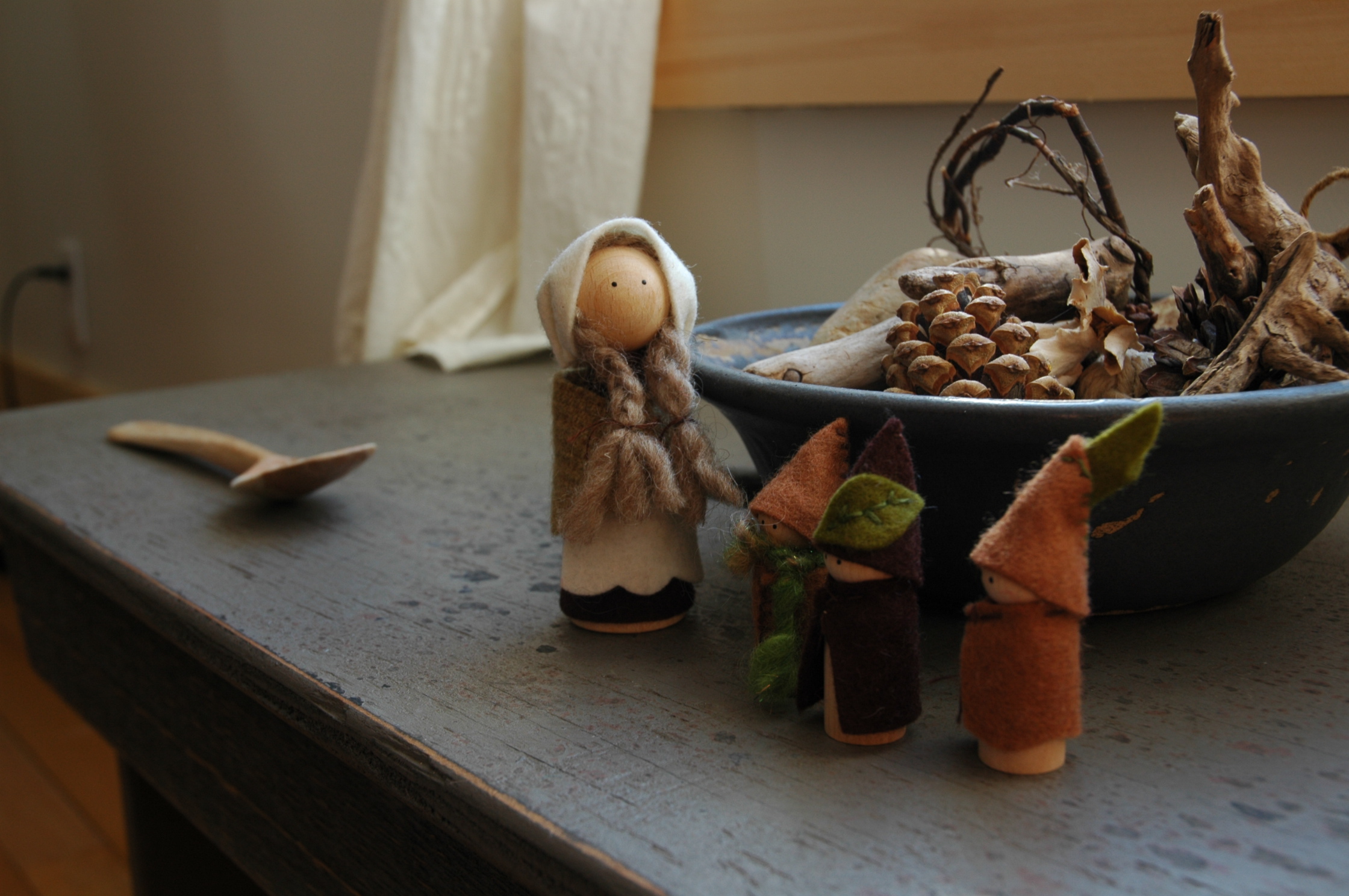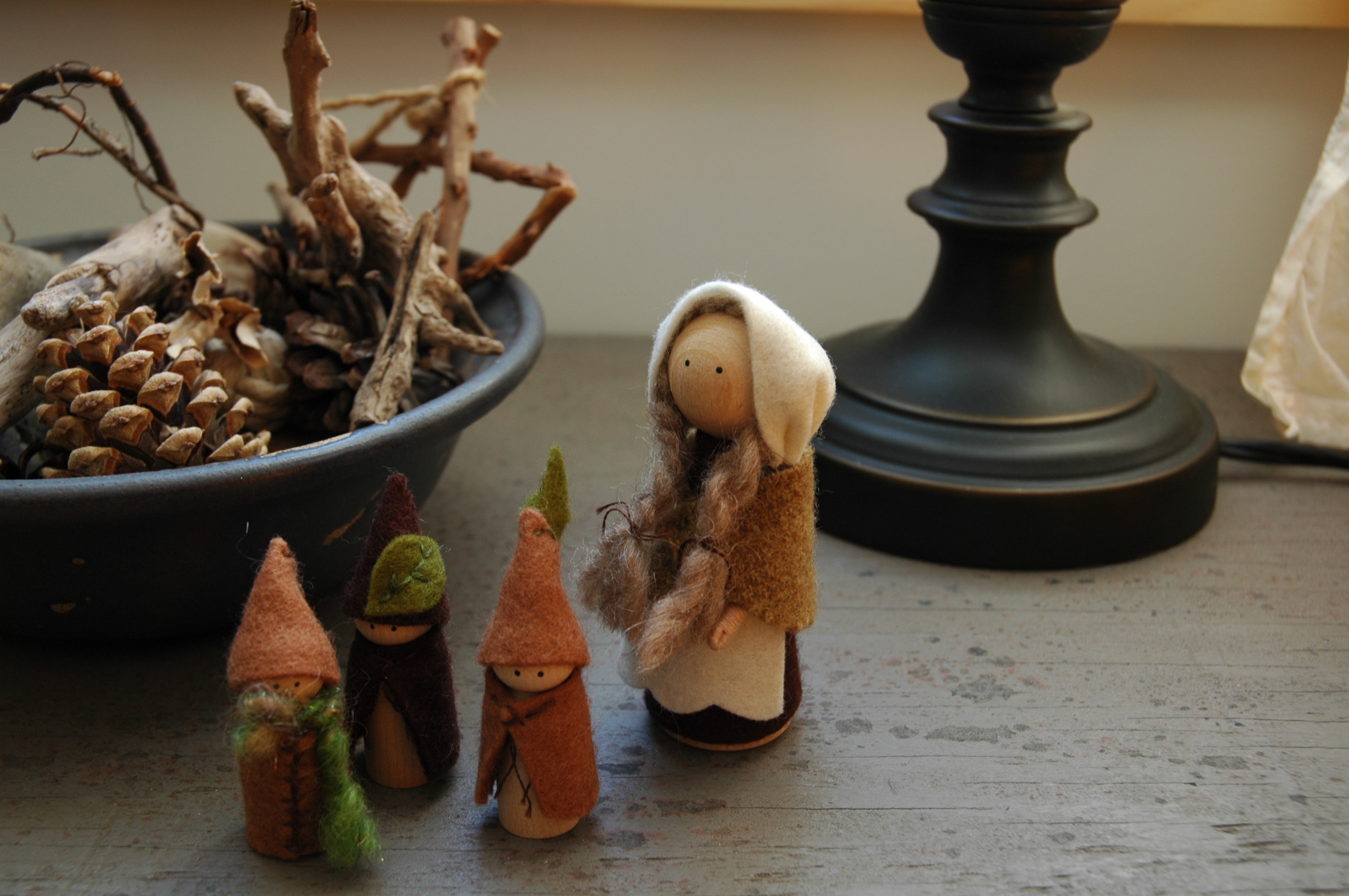 Mother Earth and her Children Peg Doll Set
Inspired by one of my favourite children's books by the same name, this peg doll set is the perfect celebration of the renewal of Spring. And the starting off point for any Earth Day inspired vignette.
Mother Earth stands about 4" tall and comes dressed in clothes handsewn from natural fabrics. Her children stand about 1.5" tall and are all wearing 100% wool clothing.
While more than appropriate for nursery decor, this set may also speak to those grownups among us who enjoy such things. They may sit nicely on a shelf beside your candles, or houseplants. Forced bulbs or photographs.
**Custom requests welcomed.