Sorceress peg doll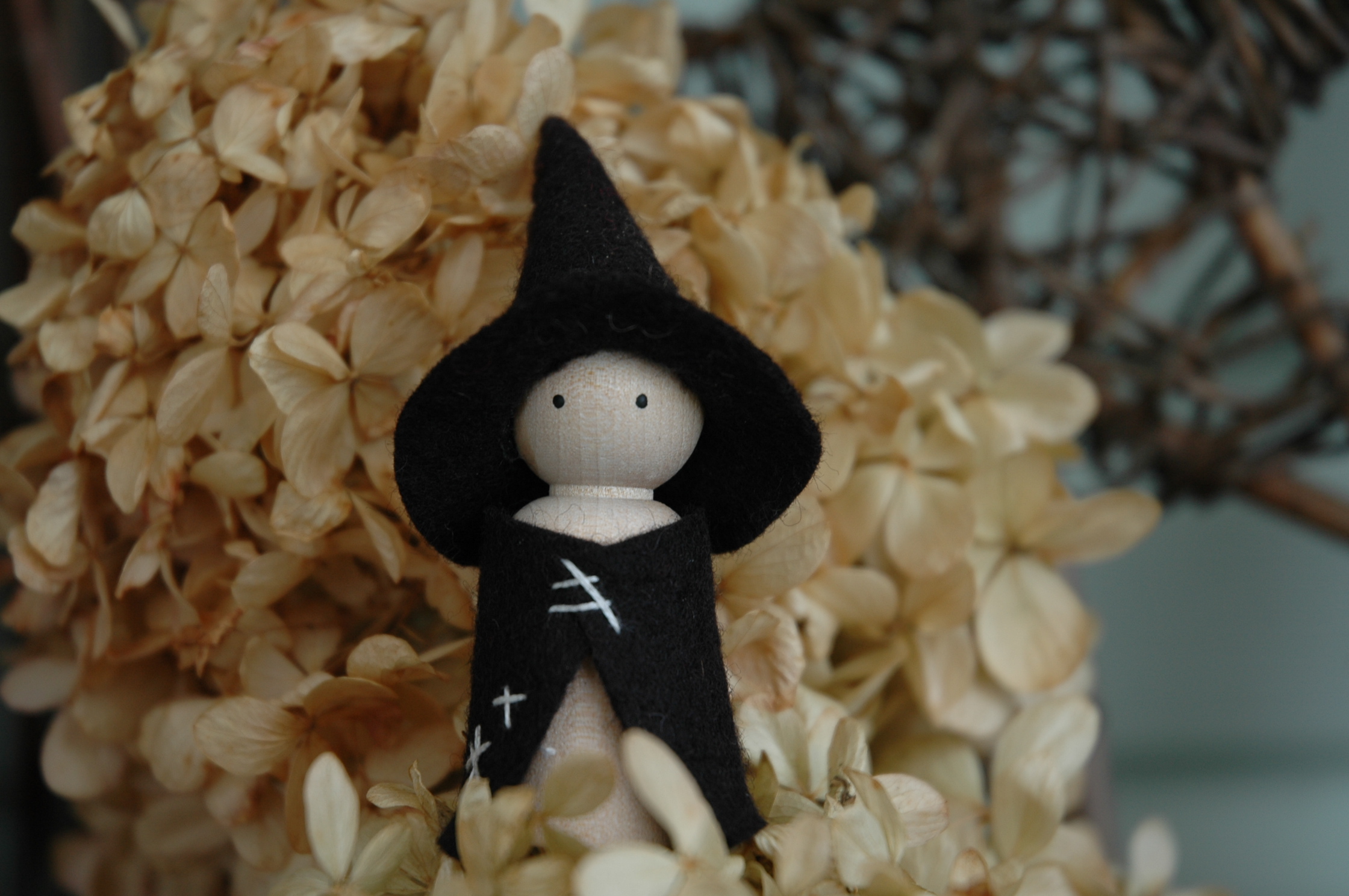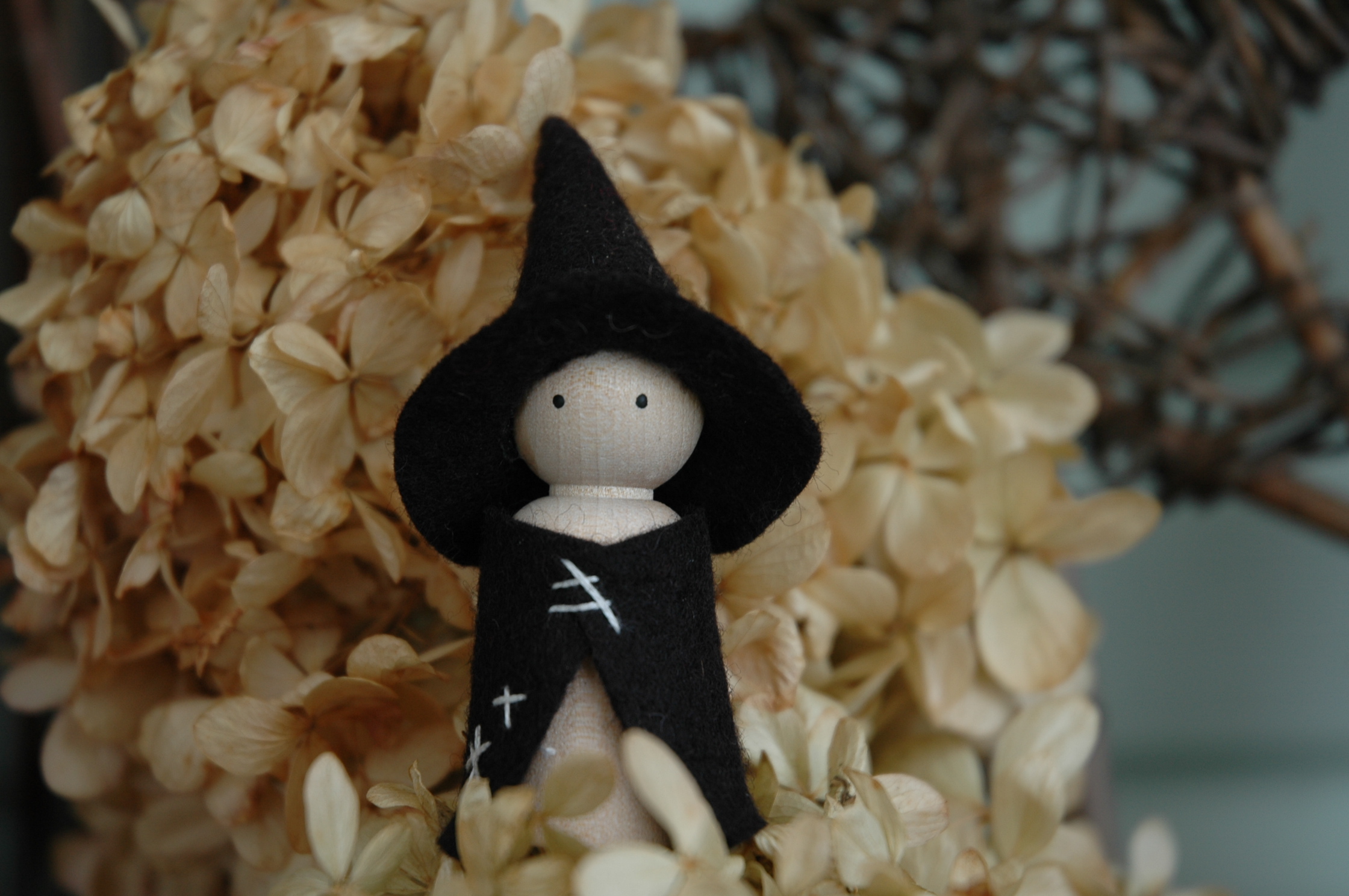 Sorceress peg doll
Welcome one of the newest members of my Halloween folks - a sorceress. Inspired in part by the children's book "Only a Witch Can Fly" by Alison McGhee.
Standing about 4" tall, she is ready to get down to the important work of imaginary play. She is also perfectly content sitting in on any Autumn nature display about your home.
Her costume is hand sewn using 100% wool felt.